Princeton Collection profiles offer a wide variety of silver and gray tones. Some of the profiles stick to light or dark silver shades, while others incorporate leaf and etch details.
*Please note there is a $150 surcharge for "Collection" series profile upgrades for tv's 65″ and above.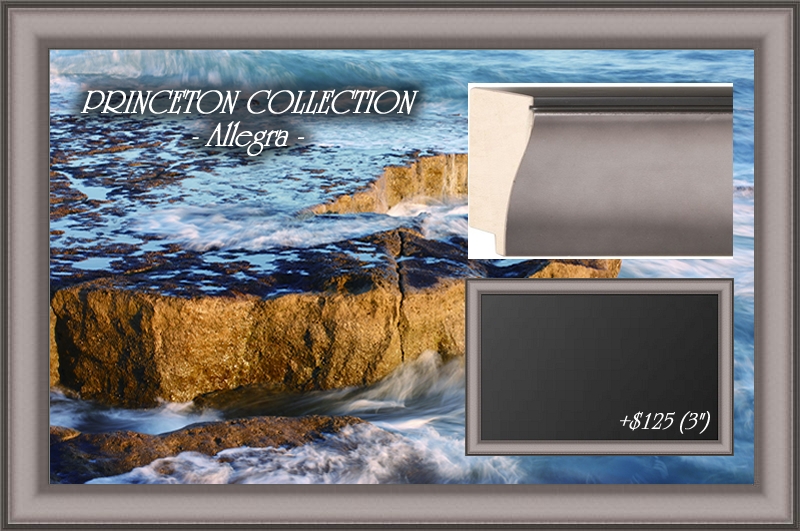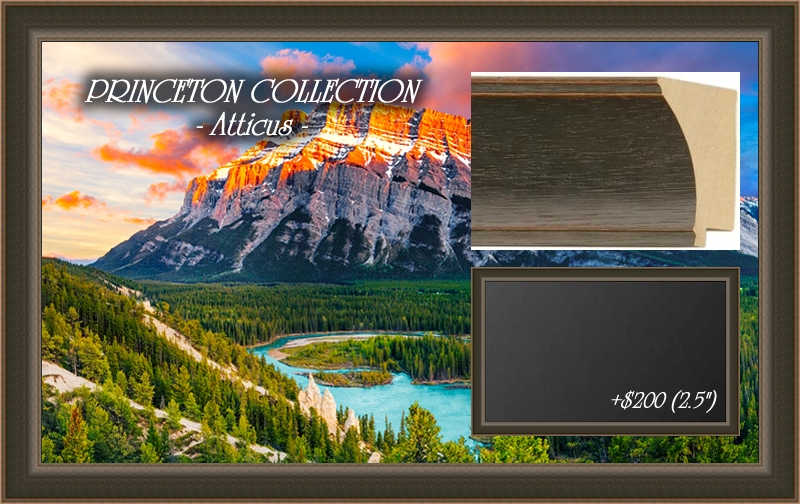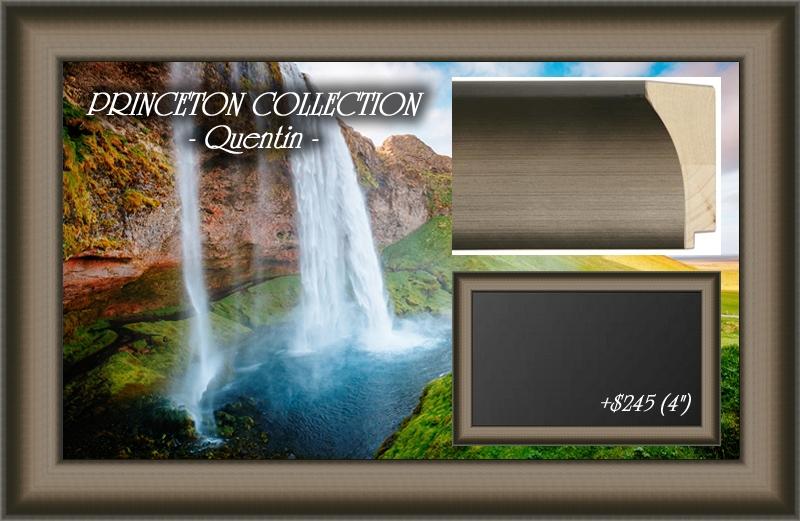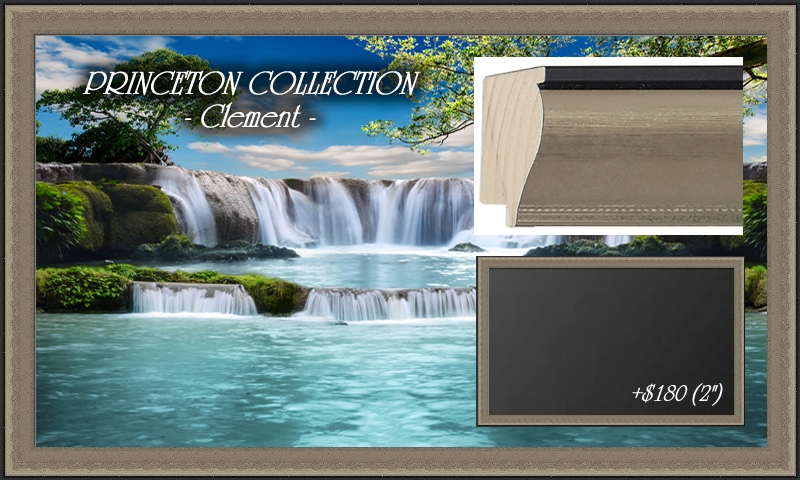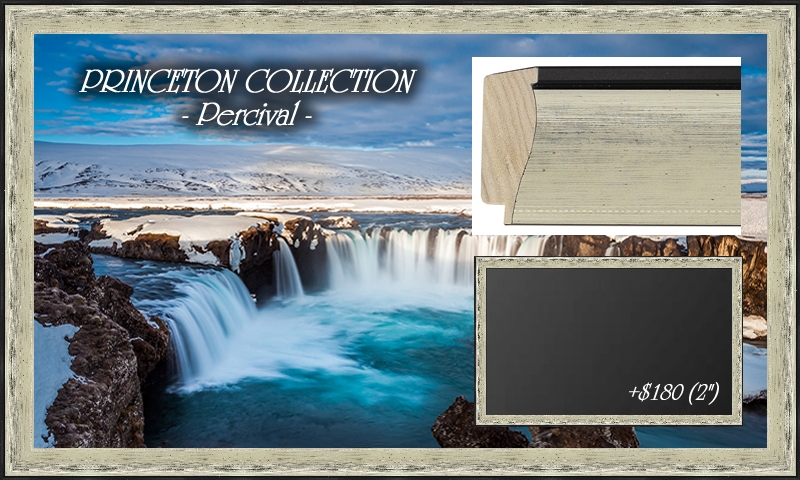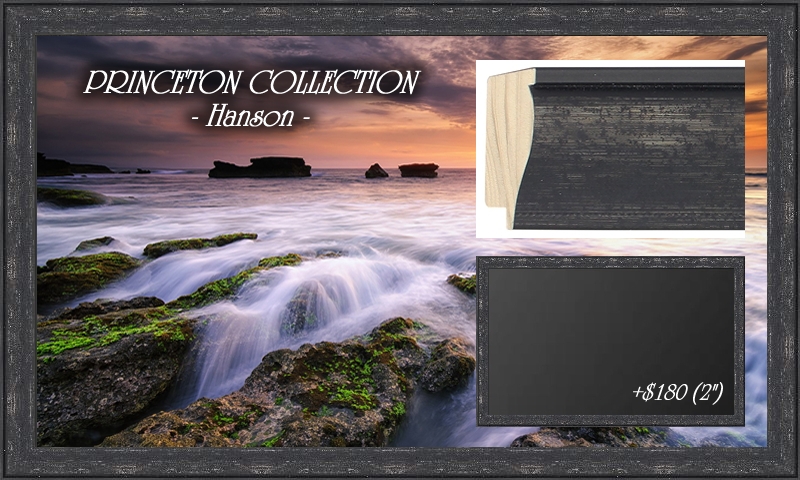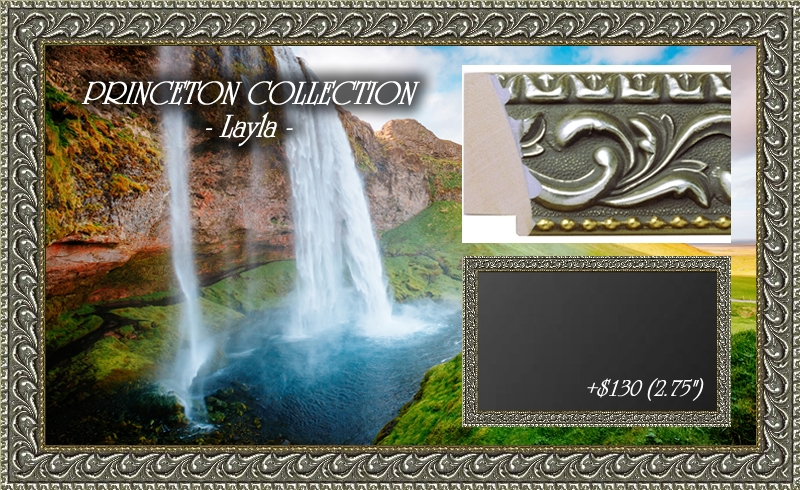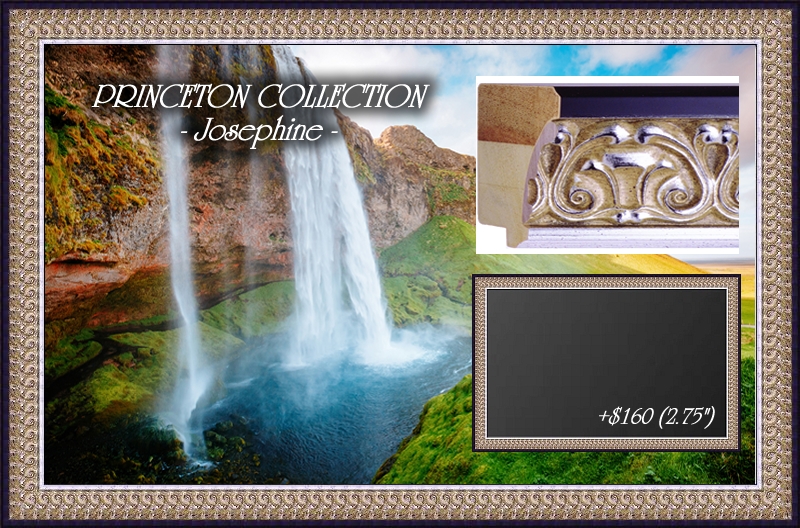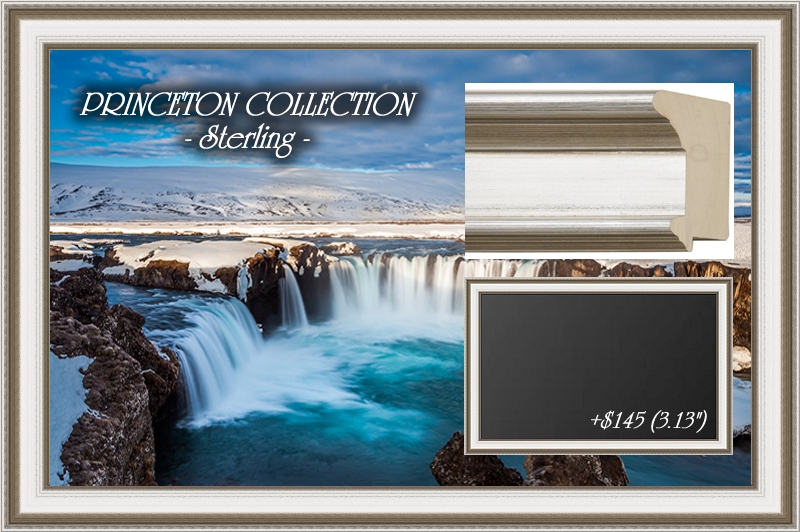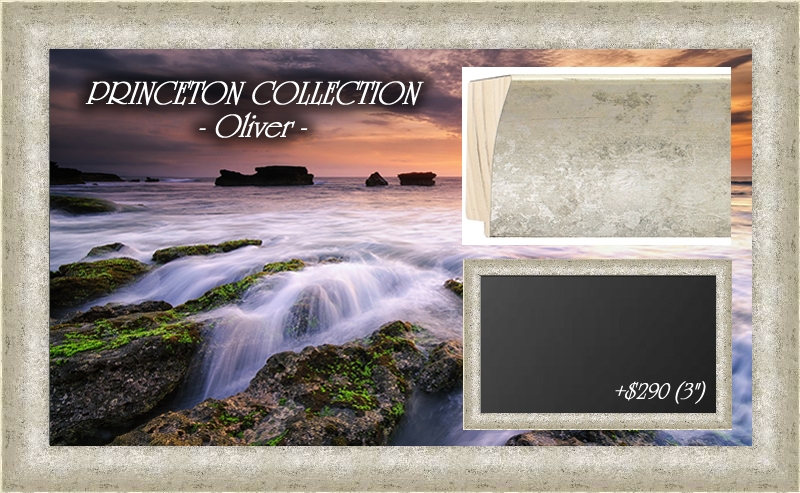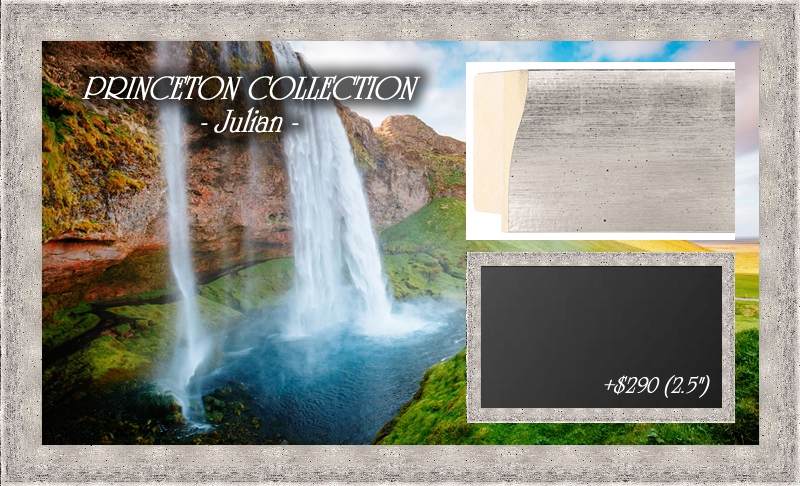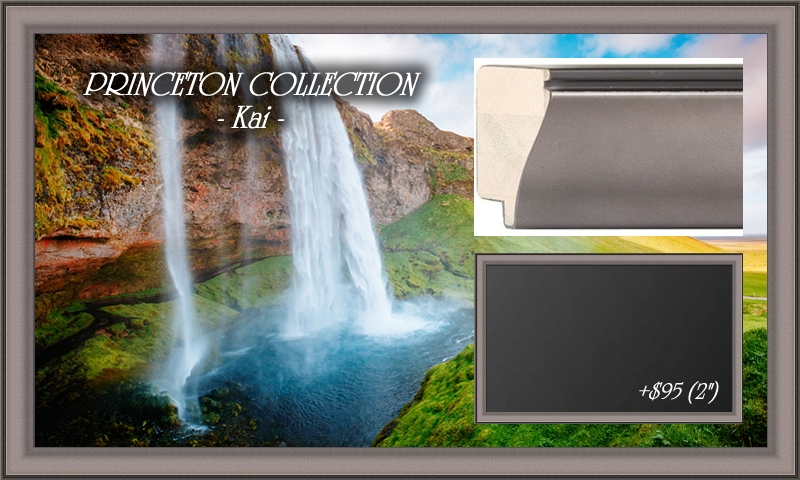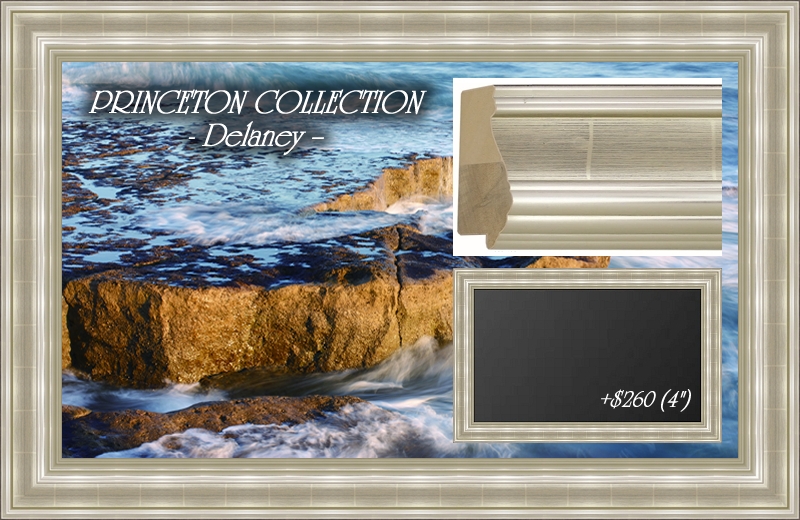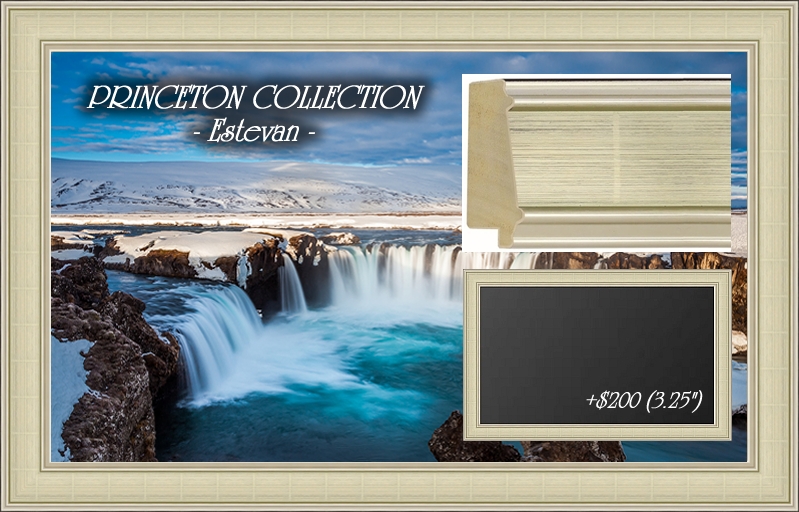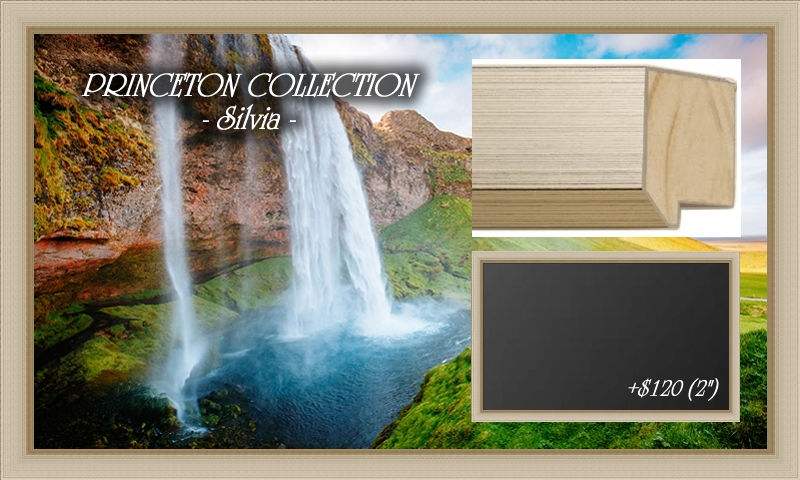 *All representations above are approximately scaled to a 50″ television. Colors, textures, and patterns of actual tv frames may differ slightly. Scaling will change according to your specific tv size. All tv's are slightly different so these are renderings ONLY. Please also note that the patterns on the profiles may be slightly different. These are computer generated images to better help our customers imagine what the finished tv frame will look like.
**All "Collection" profiles are considered upgrades and are priced accordingly. In the bottom right corner of each image you will see a set of numbers. The first is the "per tv frame" upgrade price. The number in the parenthesis is the overall width of the profile itself.
***Please allow additional week production time for all Princeton Collection profiles.