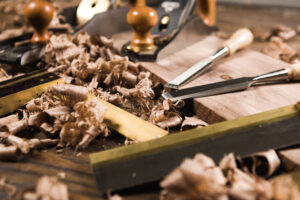 FlatScreen Framing is a family owned and operated business. We offer high quality custom wood tv frames in a wide range of colors and details. Giving you the custom tv frame look you want, at a fraction of the cost of the "other guys".
With each of our staff having well over 30 years of building and trade industry experience, we pride ourselves on manufacturing high quality tv framing and concealment solutions. With the influx of flat screen HDTV's to the marketplace over the past decade, it's no wonder that there is an increasing demand for affordable alternatives to other more expensive framing options. And that's exactly what we've done here at FSF. We build our clients one of a kind real wood tv frame that are affordable on any budget. We ship coast to coast and have clients all across the United States. From simple homeowners, to larger commercial corporations, anyone can enjoy the benefits of a new custom tv frame from FlatScreen Framing.
Price wise, FlatScreen Framing custom tv frames are significantly lower than most of our few competitors out there. There is definitely somewhat of an art to it any time you are manufacturing custom items for clients. But you shouldn't have to pay "custom" prices for "custom" pieces. At least not always. And that's where we come in. The tv frame will be custom for you, our customer. But we aren't going to charge thousands of dollars and price almost everyone out of the market. We believe EVERYONE should be able to afford and enjoy the enhancement one gets with a custom tv frame from FSF. And are confident that once you receive and install your new tv frame, you'll never want to take it down. It makes that big of a difference. And can change the entire look and feel of a room.
So from the FSF family to yours, we sincerely appreciate your interest in FlatScreen Framing custom tv frames. And if there is absolutely anything you need, please don't hesitate to contact us and one of our representatives can get you whatever you need.
*COVID-19 UPDATE: We ARE currently open. But office hours are sporadic at this time due to the ongoing pandemic. For faster service please email us at fl[email protected]. Email correspondence is monitored 24/7 and we will get back to you as quickly as possible.