Our tv frame profile collections offer a wide variety of profiles to compliment a range of decors. Whether you're looking for wood shades, gold, silver, traditional, contemporary, etc. we have them all. Each profile collection with it's own distinct beauty and details. With almost 100 different prefab profiles to choose from, you're sure to find your perfect fit!
Also, CLICK HERE for the FSF profile catalog!
Be sure to click on the collection headings below (IE "Legacy Collection", "Classic Collection II", etc.) for more detailed renderings of each profile within a collection.
If you don't find what you are looking for here in our profile collections below, just let us know the look you are after. At FSF we have access to hundreds of other profiles not listed on the website. We can find you exactly what you are looking for and send you those options via email.
Legacy Collection profiles offer a beautiful arrangement of gold tones and gold accents. Perfect for complimenting an antique style or today's new age chic.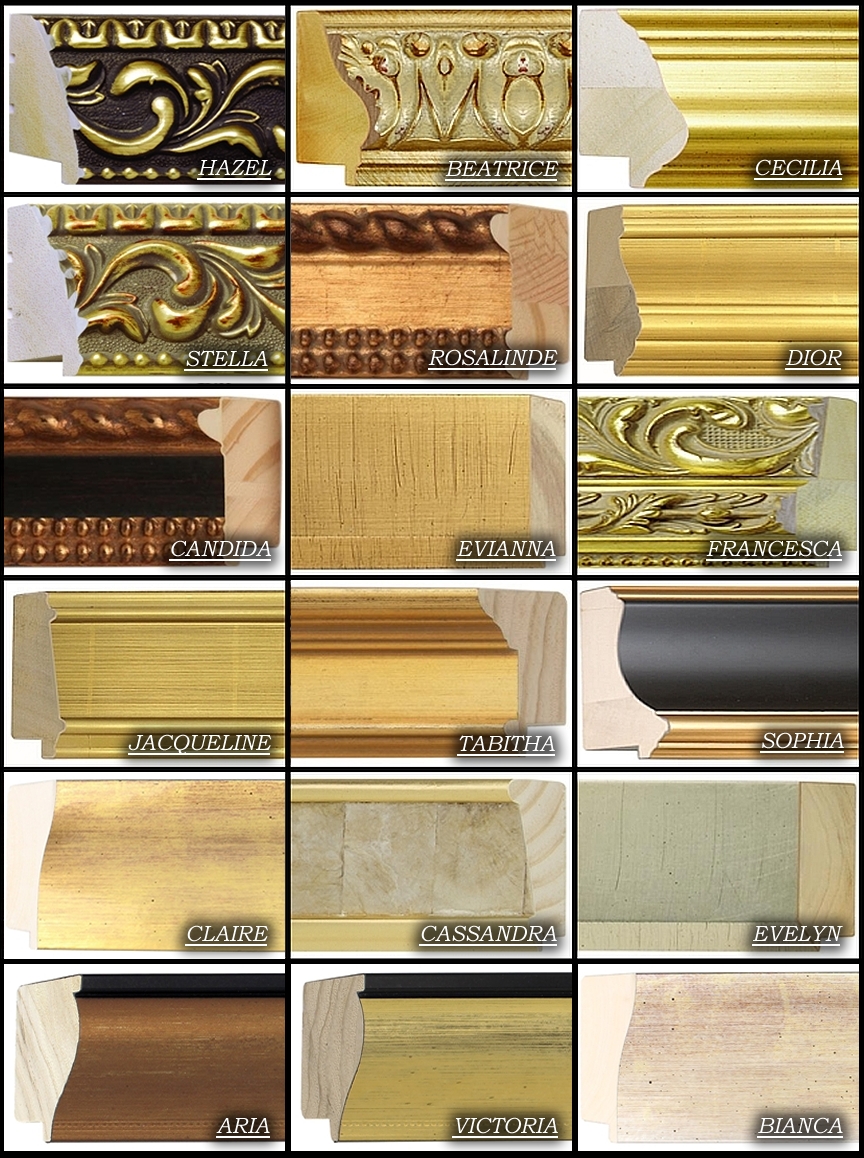 This is the first of our Classic Collection profiles. They offer a beautiful arrangement of earth tones and wood surfaces. The Classic Collection I profiles are more basic stained wood tones. Many different shades to choose from to match a wide variety of decors.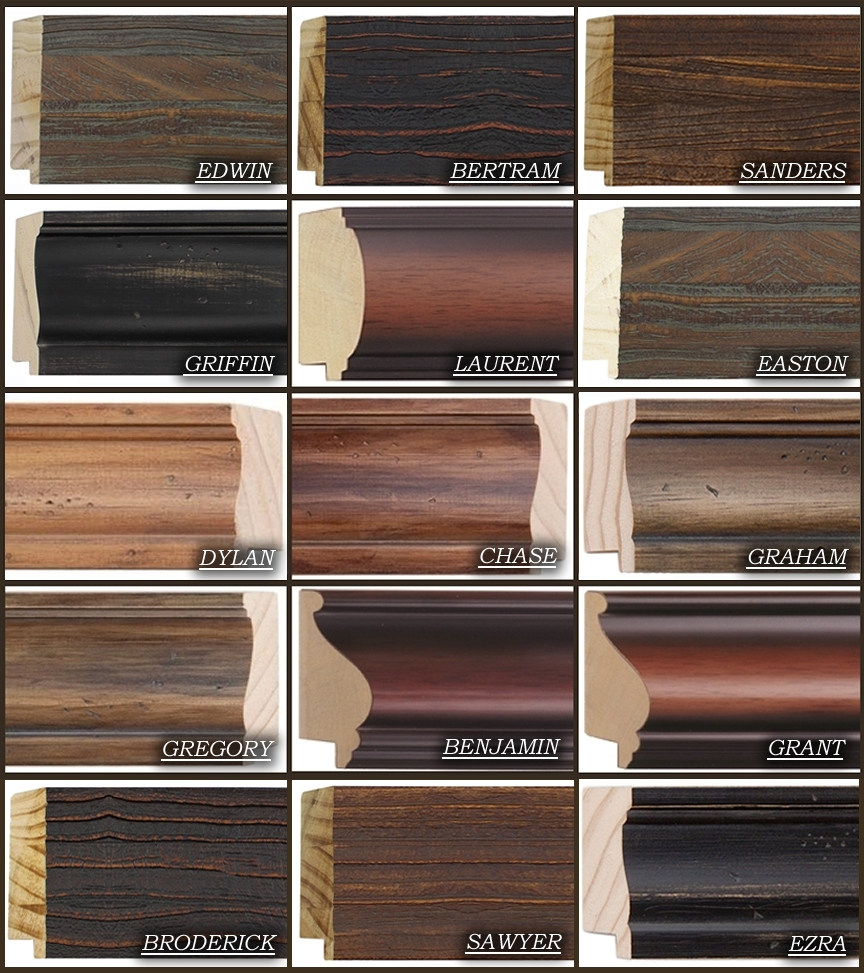 Classic Collection II profiles have a little more "flare" than their predecessors. They still offer a wide variety of wood tones, but carry a twist here and there. These profiles have added details to set them apart in a crowd.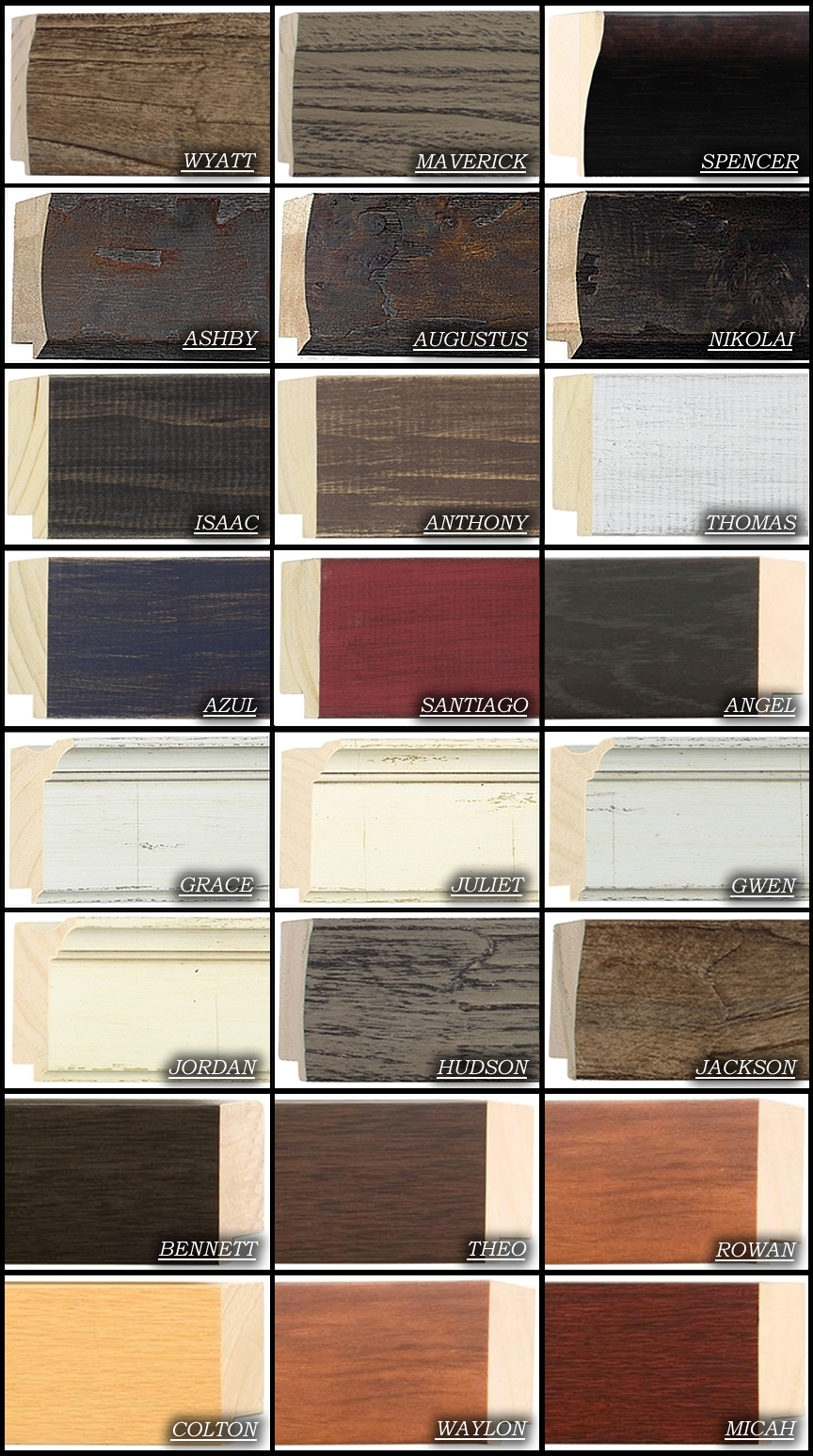 Grayson Collection profiles contain bead, rope, or etching details of some sort. A wide variety of styles and colors, some finishes even being custom finished by hand.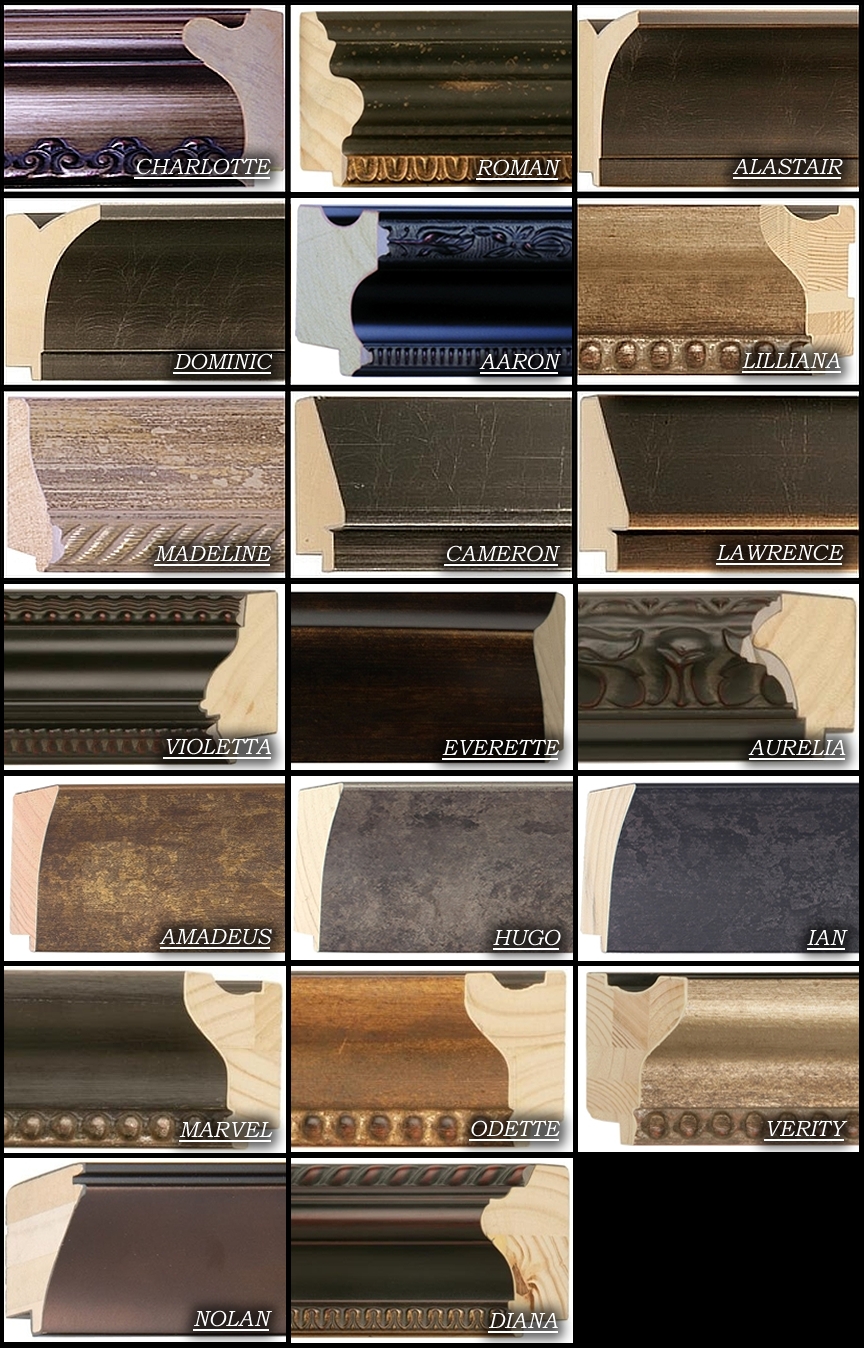 Princeton Collection profiles offer a wide variety of silver and gray tones. Some of the profiles stick to light or dark silver colors, while others in the line incorporate leaf and etch details as well.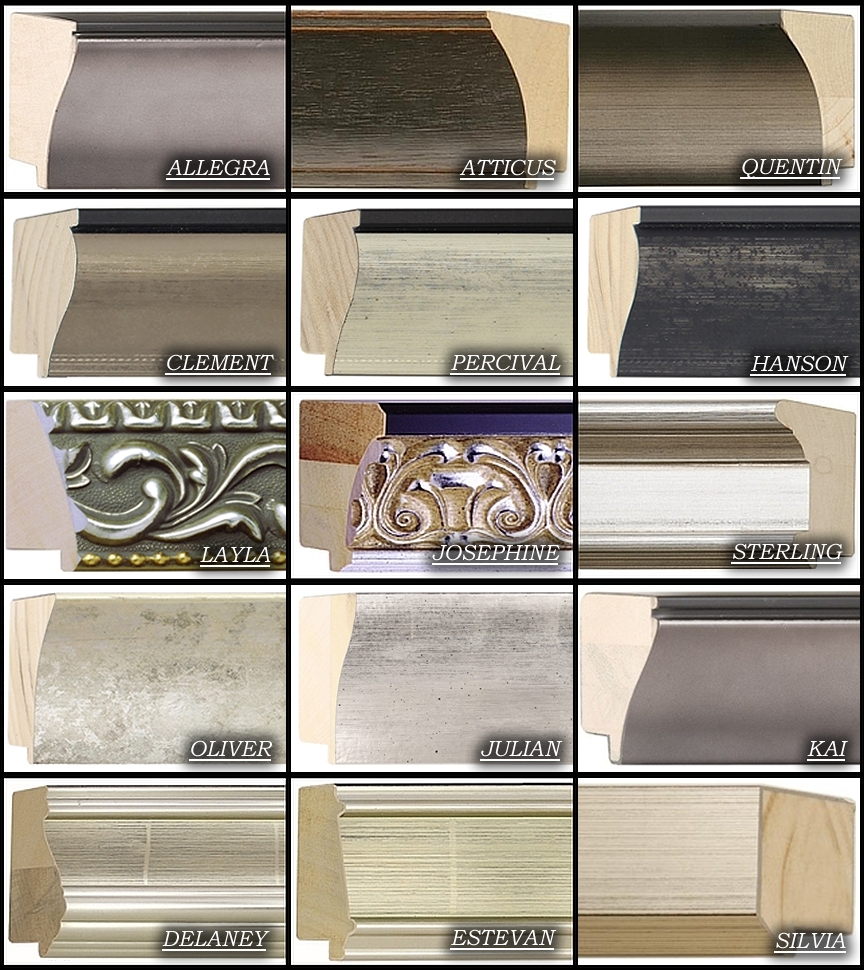 Provincial Collection profiles are designed with a special ornate character and beauty. These are the traditional "picture frame" profiles. And can go with almost any setting.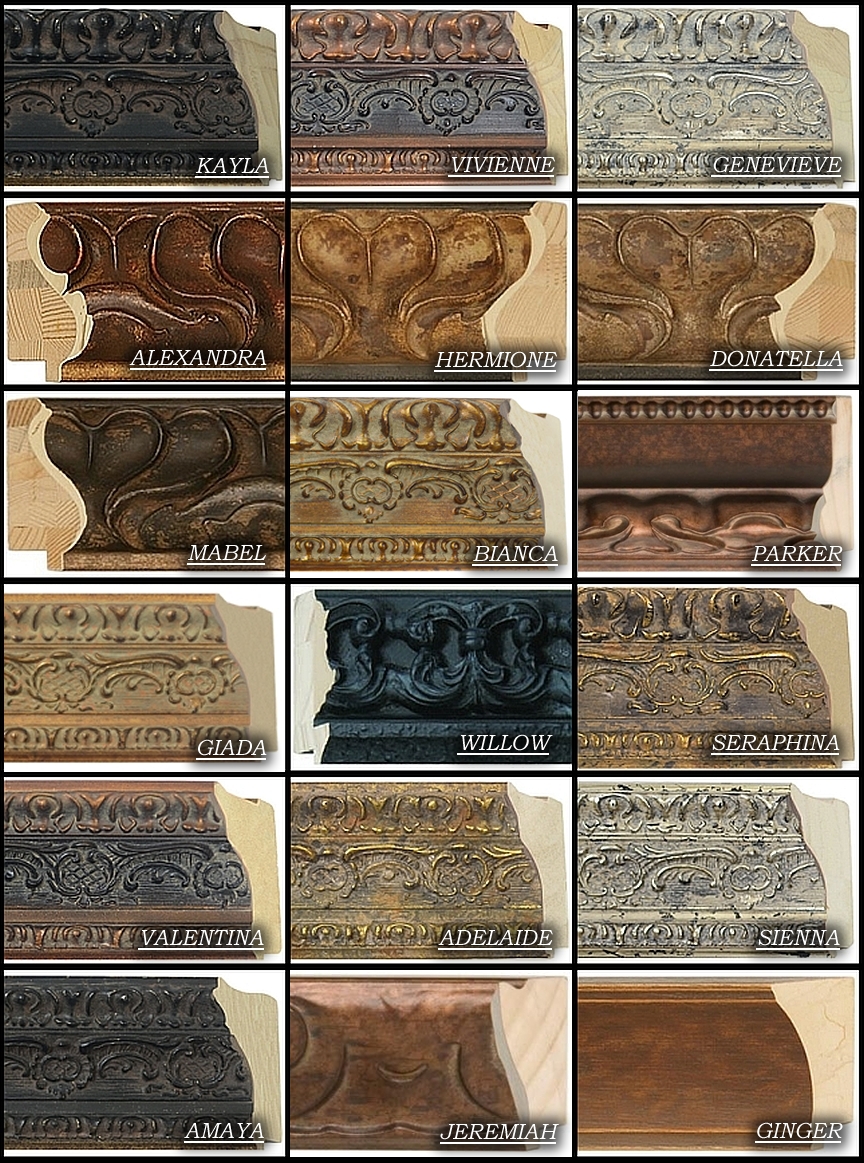 The name says it all. The Modernista collection of profiles offer a much more contemporary look than the other profile series. Offering straight lines and sleek colors.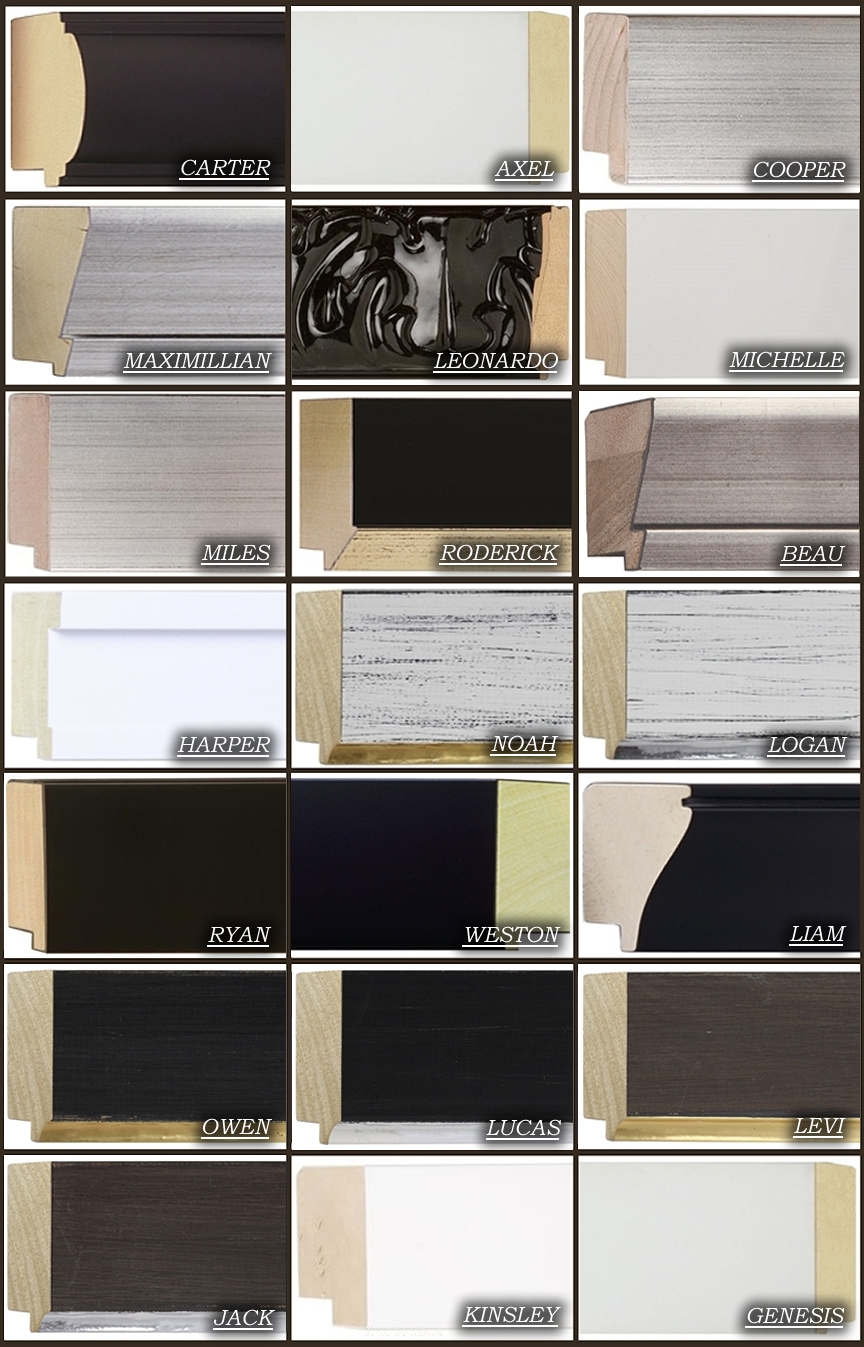 The NEW Metallo Collection profiles are the closest representations to metal that we have. Each profile is unique with subtle details that enhance the overall look of an actual metal piece.