At FSF we frame ALL flat screen televisions! Not just "frame" tv's…
At FSF, we custom frame ALL flat screen televisions. Not just Samsung "The Frame" tv's (although we frame a lot of those as well). If it's a flat screen, we can frame it. Any tv that is manufactured with the option of wall hanging can incorporate our tv frames. But the tv doesn't have to be on a wall for us to frame it. We've framed plenty of tv's on stands as well.
Why FlatScreen Framing?
It's about detail and customer service. And oh yeah, the price helps too. We want our customers to have the easiest experience possible. We are available any time to talk with you about your project. And our pricing, when comparing apples to apples, is the best available. We manufacture custom tv frames at a not so custom price.
What kinds of materials do you use to make your tv frames?
We use only the best wood moldings. Whether that be a natural raw wood for facing and depth material, or prefabricated picture frame profiles, all are wood based. And all will stand the test of time.
How long does it take to produce my custom tv frame?
After the details are squared away, most orders complete in 4-6* weeks. Sometimes sooner depending on the options chosen and our current workload. All "Collection" profiles do need an additional week to complete due to logistics.
Do your tv frames conceal all wiring behind my tv?
This is a tricky one, but yes and no. It all depends on your particular setup and where your wires are actually traveling to. Most wiring running behind the tv itself will be out of sight. Anything traveling outside of the tv frame will not be.
How do I order?
We try to make this as simple as possible. Most all of the dimensional information we need we can pull from your tv manufacturer model number. In certain instances when we need an additional dimension or measurement, we will ask that you send that to us. Most ordering can be done through email. We can also get everything rolling for you over the phone if need be. Once we have everything we need from you, we will email you a PayPal invoice with all of the broken down details. If you've ever bought anything online before, chances are you've used PayPal. If not, it's just a safe and secure platform that allows FSF to accept credit card payments from our clients from coast to coast. And you do NOT have to have a PayPal account to use PayPal. Once the invoice is taken care of, your new tv frame will be slotted for production and we are all set.
An online store and checkout system is tough with the hundreds of different styles and sizes of tv's available. Our tv frames are manufactured custom to fit your particular tv. There are hundreds of different combinations of tv brand, size, moulding, and shipping rates according to the options chosen. So it's easiest just to let us know what you want ([email protected]), and we can send you a breakdown directly to your inbox.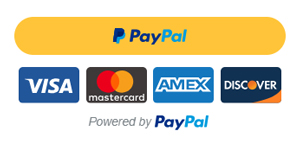 What about installation? Will I have everything I need to install the new tv frame?
Yes. We provide you everything you need to hang your new FSF tv frame. Most tv frames can be hung in a matter of minutes.
My cables are not run inside my wall, they are outside. How do we handle that?
It really depends on the look you are wanting. If you are wanting the tv to look like a picture on the wall with no wires visible, you will need to fish the wires inside of your existing wall. It may sound difficult, but most of the time this can be done by the homeowner with a little work and a wall fish. But any electrician should be able to handle that for you as well. If that's not something you want to do, they do make many different kinds of wire concealment products specifically to cover wires for flat screen televisions. Any electronics store should carry multiple options.
What methods of payment are accepted?
We accept Visa, Mastercard, Discover, and AMEX through PayPal. It's easy, fast, and secure. You do NOT have to have a PayPal account to pay a PayPal invoice. We can also accept payment by check if you wish.
Do you ship all over the country? What about internationally?
We do ship coast to coast in the United States. And occasionally we will ship to Canada. We do not ship internationally.
Can I purchase an FSF tv frame as a gift and ship to an alternate address?
Of course. Just make sure you give us the correct "ship to" address when paying the PayPal invoice and you're all set.
Do you provide discounts for multiple tv frame orders?
Yes. We are constantly running promos on FSF. Some of the time those are geared towards multiple tv frame orders and sometimes they aren't. If the current posted promo doesn't help, make sure to let us know and we will work up a discount for you.
Do you have a distributor program available?
Yes. Just contact us and let us know how many tv frames you are looking to order. Our distributor programs are based on a percentage discount system according to quantity.