We have past and current projects spanning the United States from coast to coast. With each client having their own unique style, no two projects are the same. From the home owner, to the large commercial project, we'd done it all. You can check out some of our extensive tv frame portfolio below.
*Be sure to click on the city headings (IE Ft Lauderdale, FL, etc.) to see all corresponding full size project photos.
A collection of new misc. tv frames from across the country.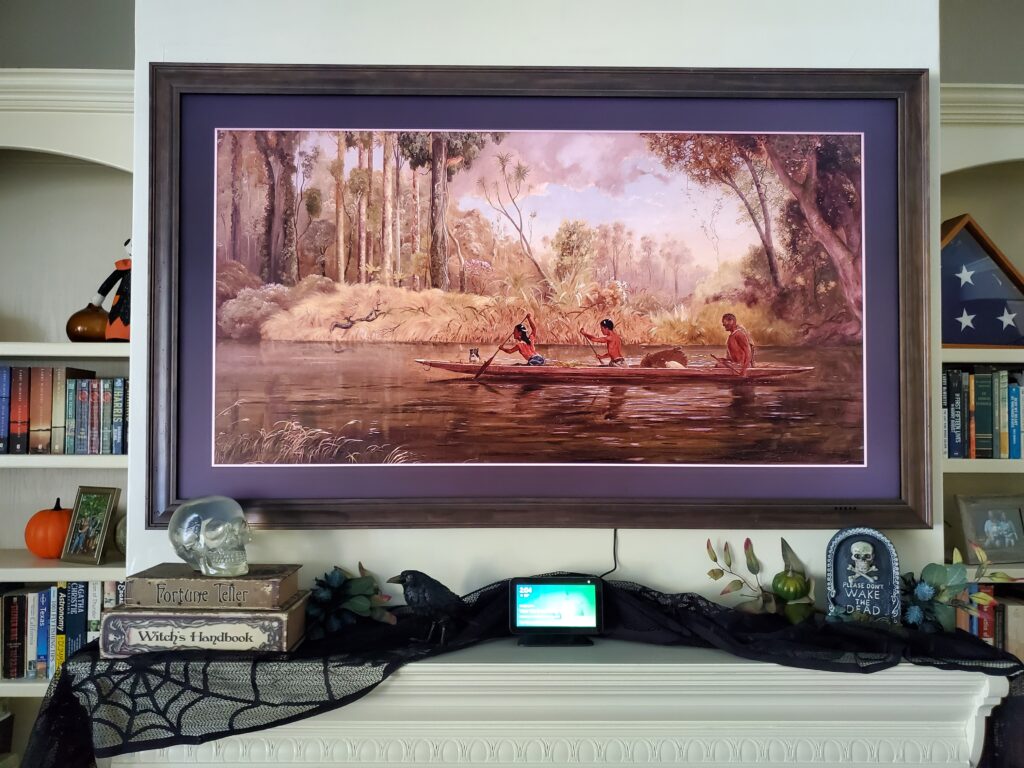 This was a project for a new home owner for (4) new FSF tv frames. Two of the tv frames were done in the Genevieve profile from the Provincial Collection. Another was done in the Bethany profile from the Princeton Collection, and the last was done in Sophia from the Legacy Collection. All turned out beautiful. And we even incorporated the client's dielectric mirror into one of the Genevieve tv frames.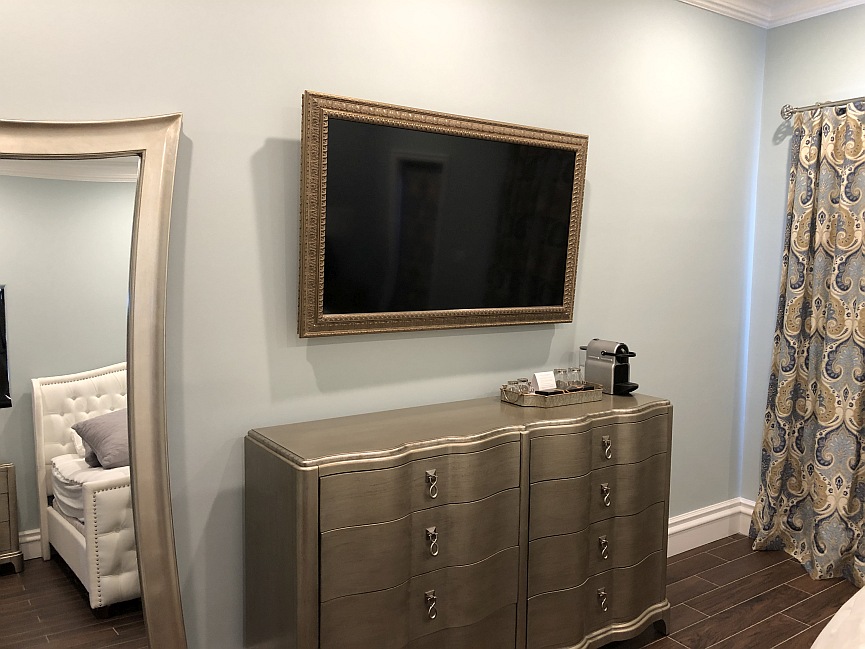 This project for a client in New York was done in our Cassandra profile from the Legacy Collection. The profile itself is gold with travertine accents that glisten like pearls.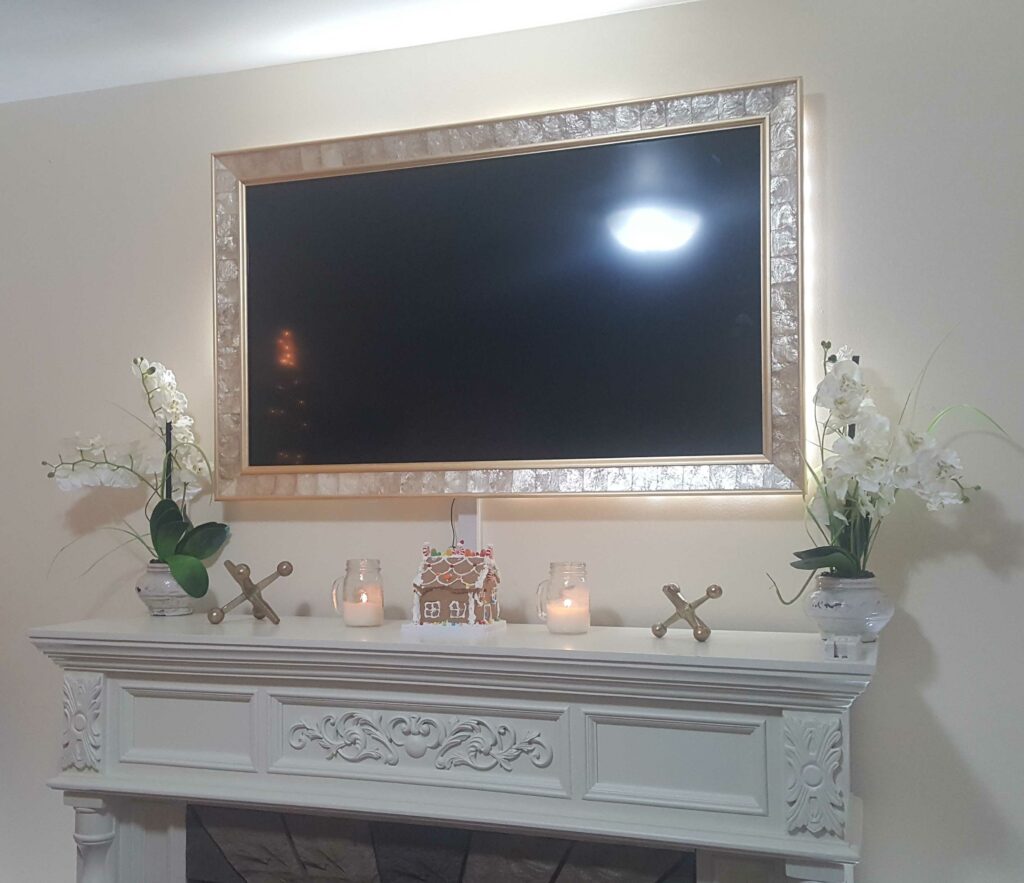 These are (2) of many tv frames done over the years from a repeat client in Louisianna. One of the tv frames was done in Giada from the Legacy Collection, while the other was done in Natalia from the Provincial Collection.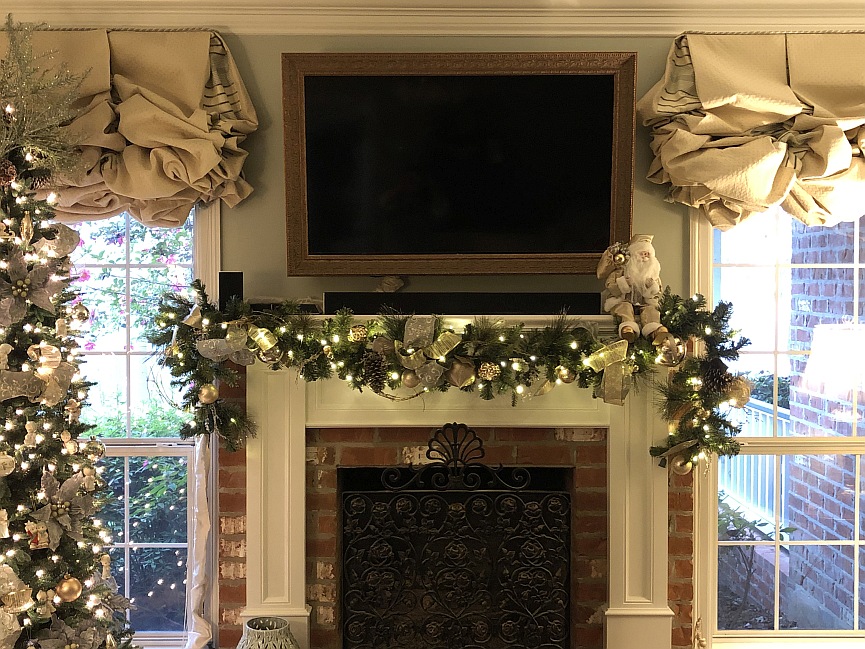 This is a fairly recent project done with the Vincent profile from the Princeton Collection. Almost a silver foil type look with the shine of a diamond. Very elegant.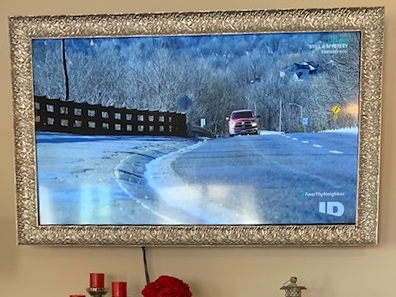 We did this tv frame for a client at the World Trade Center in Dallas, TX. The profile itself was a gold profile that we painted black for the client to go with their product lines.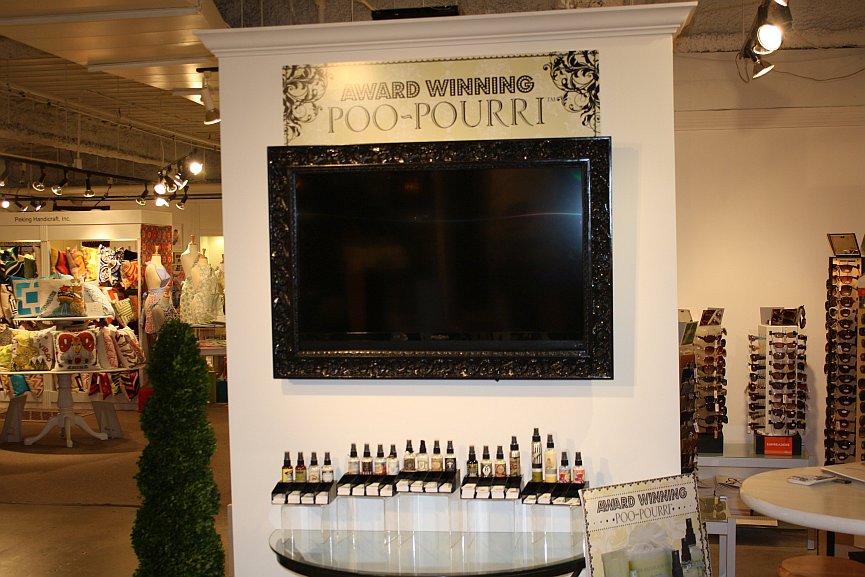 We provided both indoor and outdoor tv frames for this home in Kaufman, TX. Both were done with profiles from a previous product line. For scaling purposes, the living room is a 65″ tv, while the outdoor patio tv is 55″. The tv frames totally transformed both areas.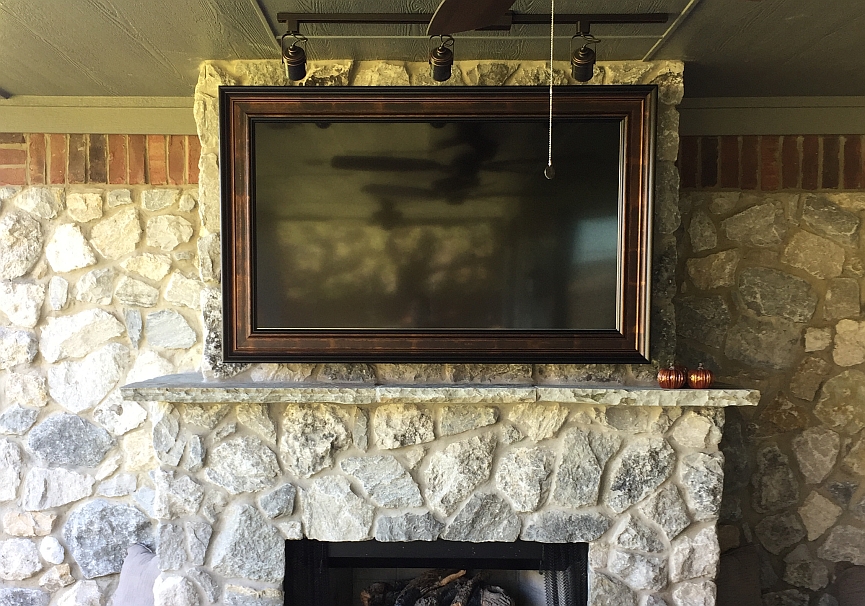 This project was a collection of (7) tv frames in both portrait and landscape orientation. The different sized tv frames were arranged as a collage to display digital photos for a doctors office.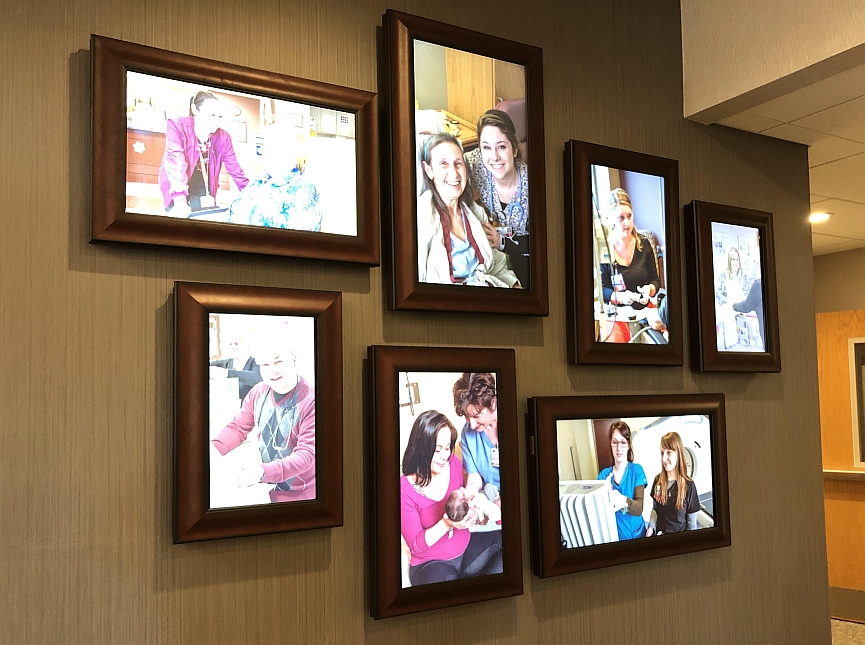 Eldorado Resorts has been a long time client of FSF. We've done numerous tv frames for the Eldorado Casino and Hotel in Shreveport, LA. These particular tv frames are done as a raw wood profile, stained to a custom color to match their existing decor. They are spread out all over the casino.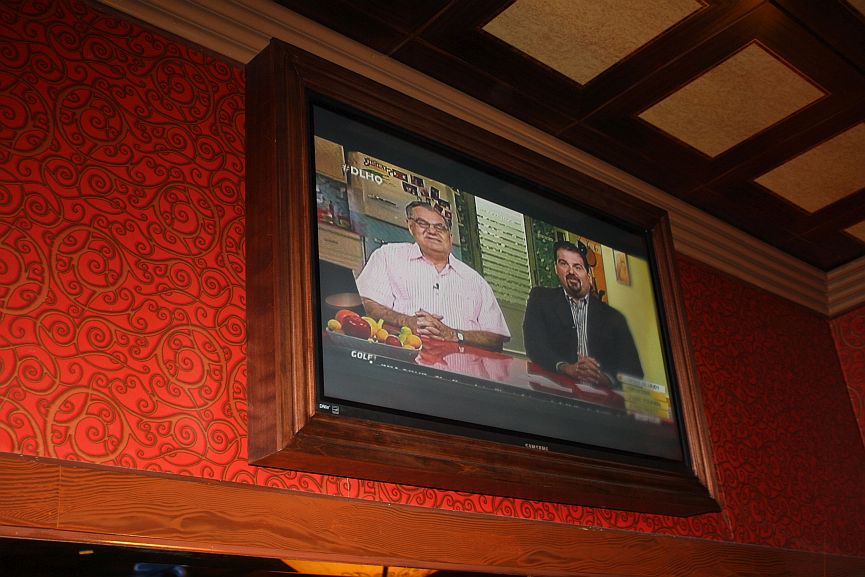 We did (2) FSF tv frames for Universal Studios in Orlando, FL. One 70″ tv frame in the entrance office and welcome center to Universal Studios, the other 70″ tv frame in the entrance office and welcome center of the new Islands of Adventure at Universal.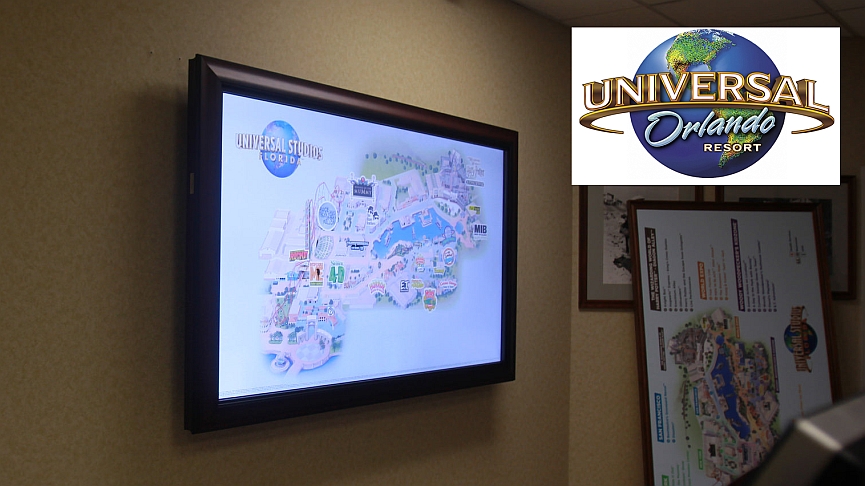 Arsenal Contemporary NY hosted a solo exhibition for esteemed Scottish artist Rachel Maclean. They displayed the art pieces on screens, in portrait mode, and had them shifted side to side for a very abstract feel. These were done in an Anastasia profile and painted white for the client.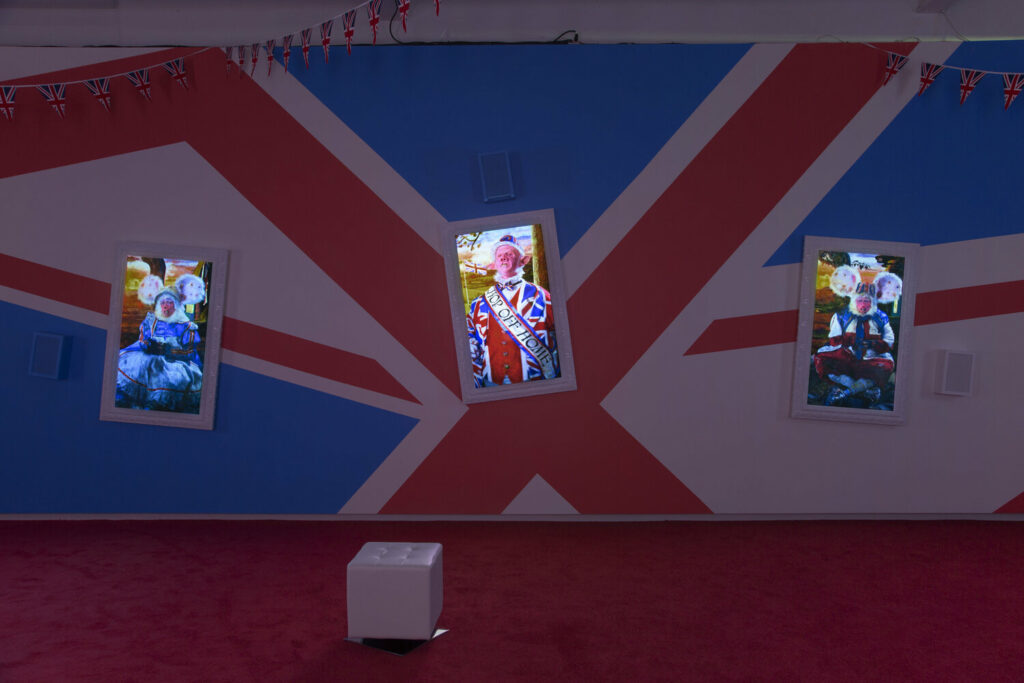 This project for a client in Kentucky was done in our Anastasia profile from the Legacy Collection. The profile is gold throughout with leaf details along the entire face. This is a 55″ tv.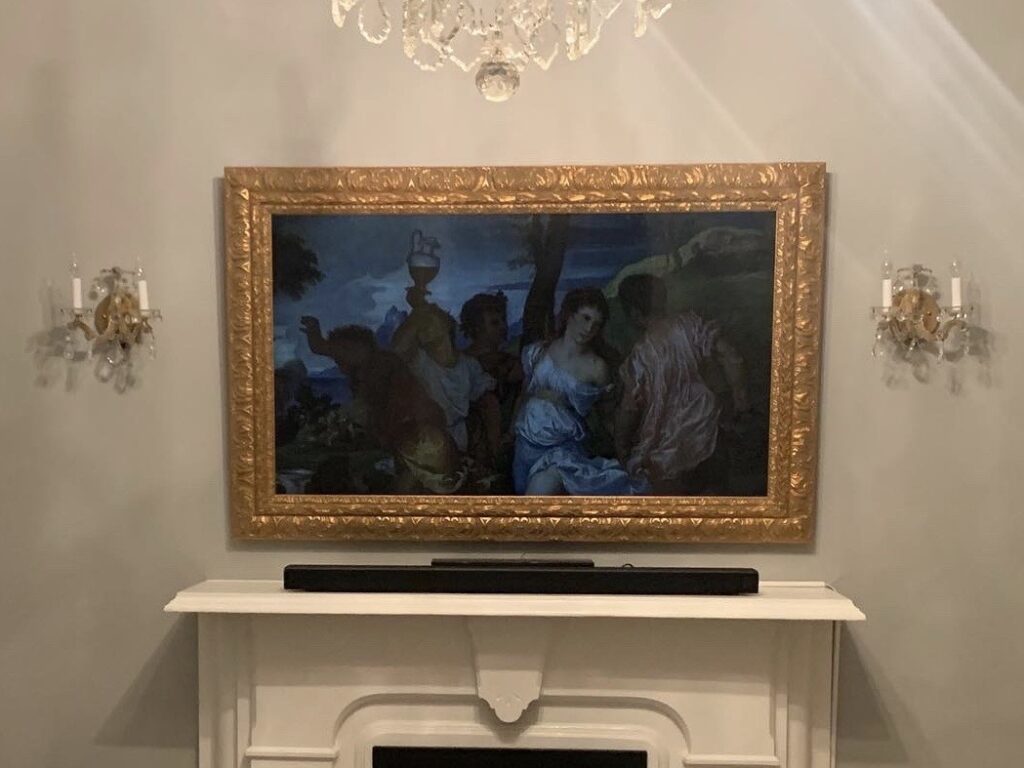 This project was done for Hampton Inn Suites just outside of Yellowstone. The project was for digital signage throughout the hotel. Not all frames we do here at FSF are actual tv's. We also do a fair amount of digital signage throughout the country. Big and small signage frames. Some of these were actually framed tablets used as displays. All of the frames were doen in the Miles profile from our Modernista Collection.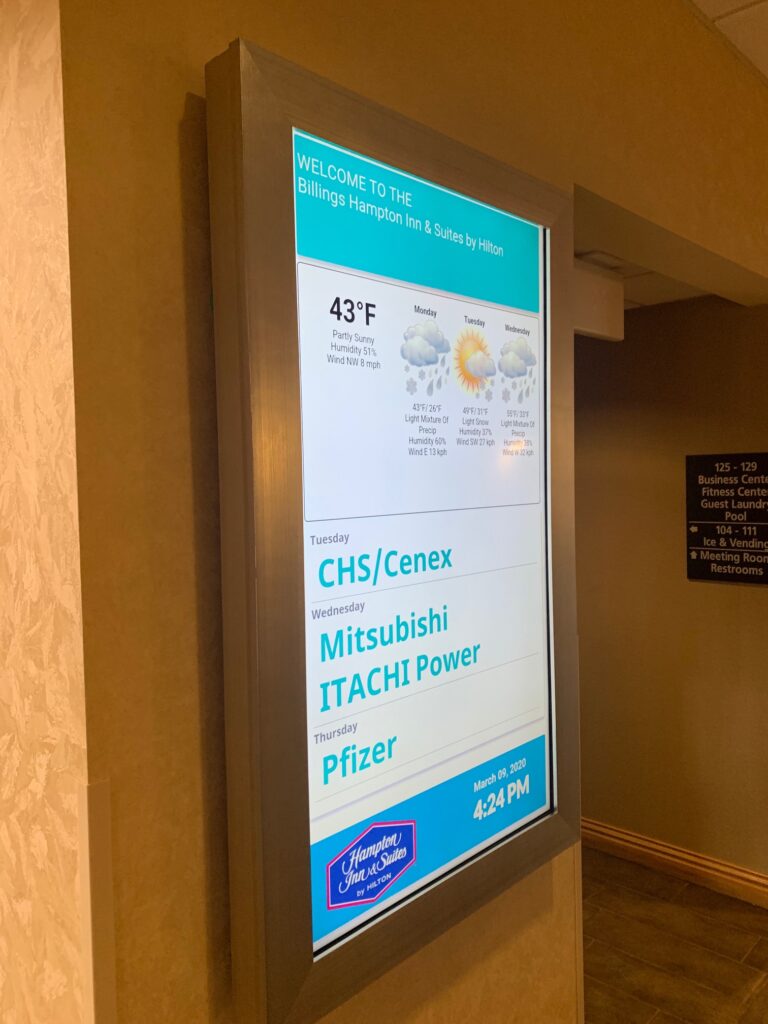 It's been 15 years now since FSF's inception. Over that time we have done numerous projects across the country. These tv frames are some of our favorites from over the years.
Remember to click the heading "Misc. TV Frames" to see everything in this collection of past projects.